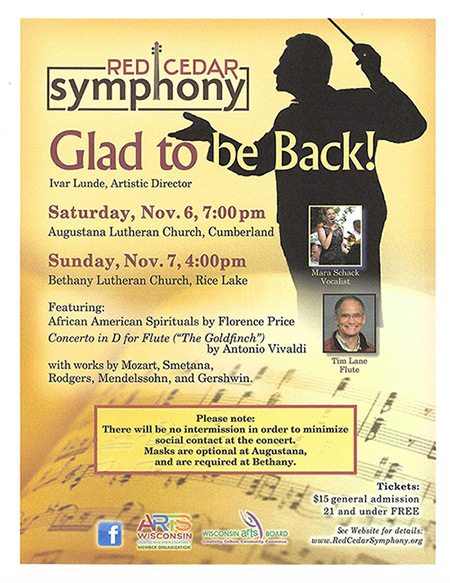 Fall Concerts 2021

Augustana Lutheran, Cumberland WI
Saturday, November 6 - 7:00pm
Bethany Lutheran, Rice Lake WI
Sunday, November 7 – 4:00pm
Adult Tickets

Tickets for adults over the age of 21 are $15 each. They can be purchased at the door. To purchase tickets ahead of time, please contact us.

Youth Tickets

It is the policy of Red Cedar Symphony to grant youth under the age of 21 free admissions to our concerts.